All Topics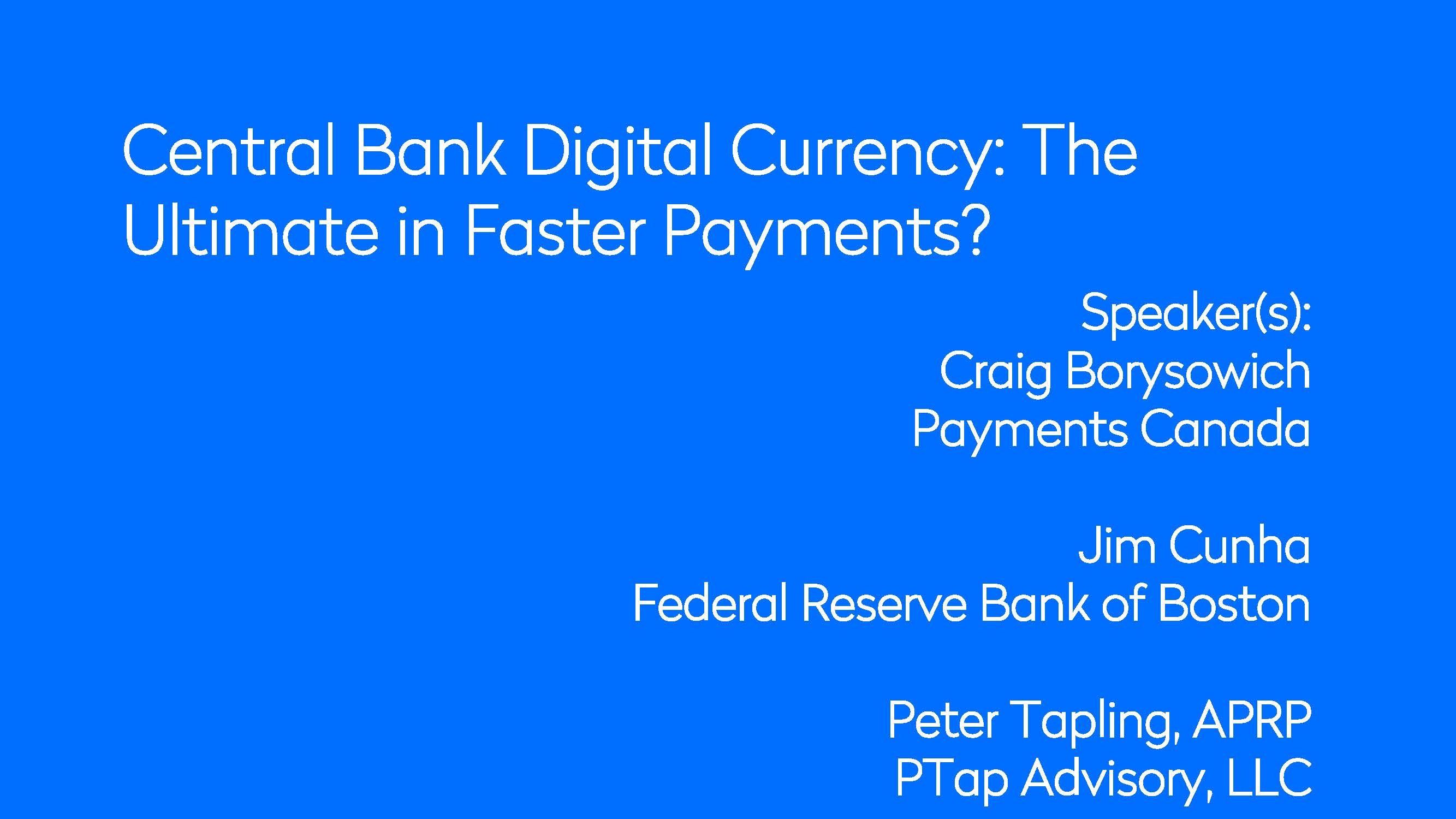 Central Bank Digital Currency: The Ultimate in Faster Payments?
Attendees will learn about a framework for understanding CBDCs in the context of payments.
Recent ACH Rules & Enhancements from A Legal Perspective
Instructors in this session explain these changes, how proposed rule changes are evaluated by members and their impact on legal and compliance matters.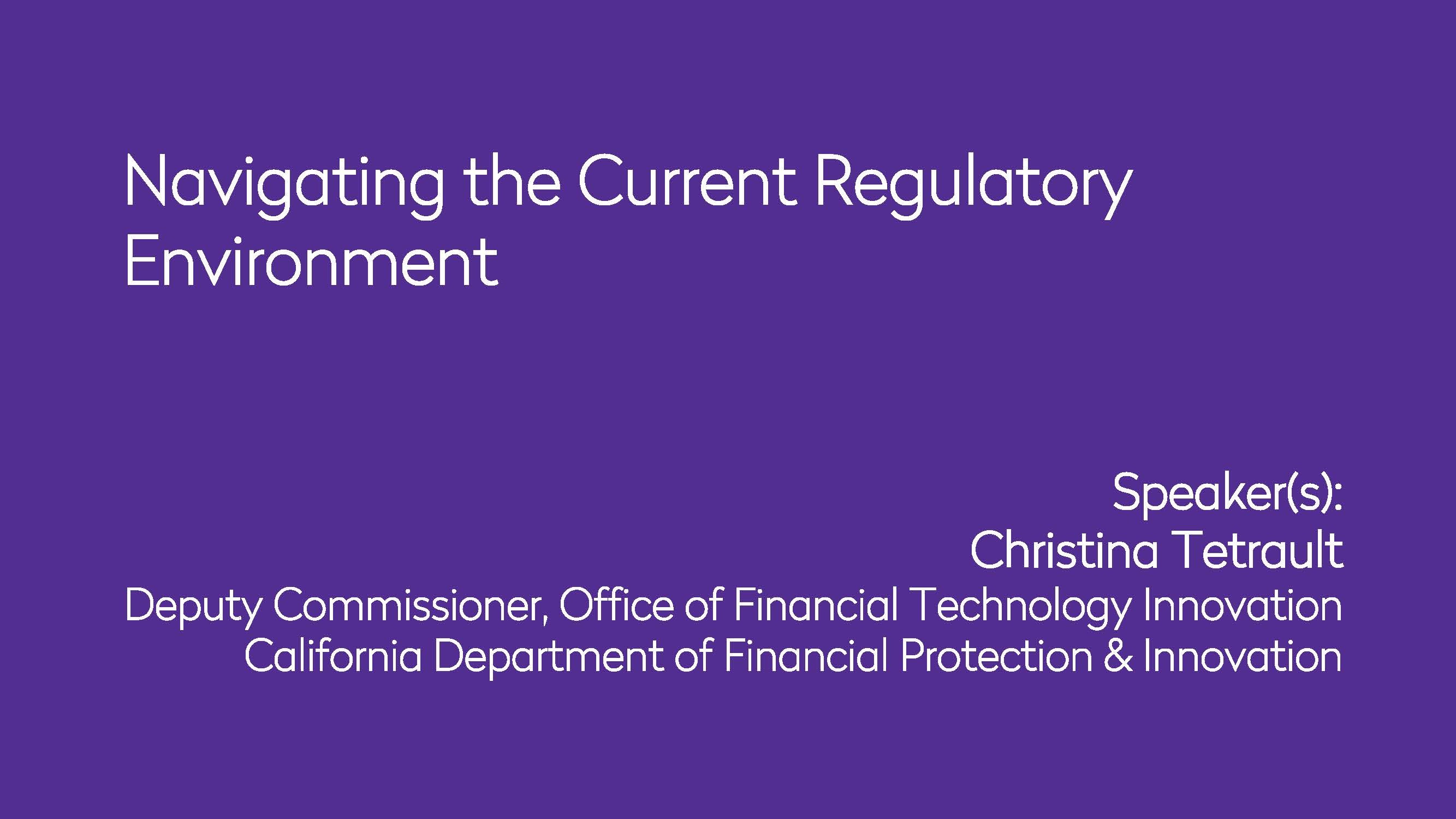 Navigating the Current Regulatory Environment
Instructors in this session explore the "compliance sandbox" to determine where the industry is moving and how the industry can provide guidance via Requests for Comment and interacting with regulators to evaluate new types of banking entities and whether they will be allowed access to Fed accounts and Fed services.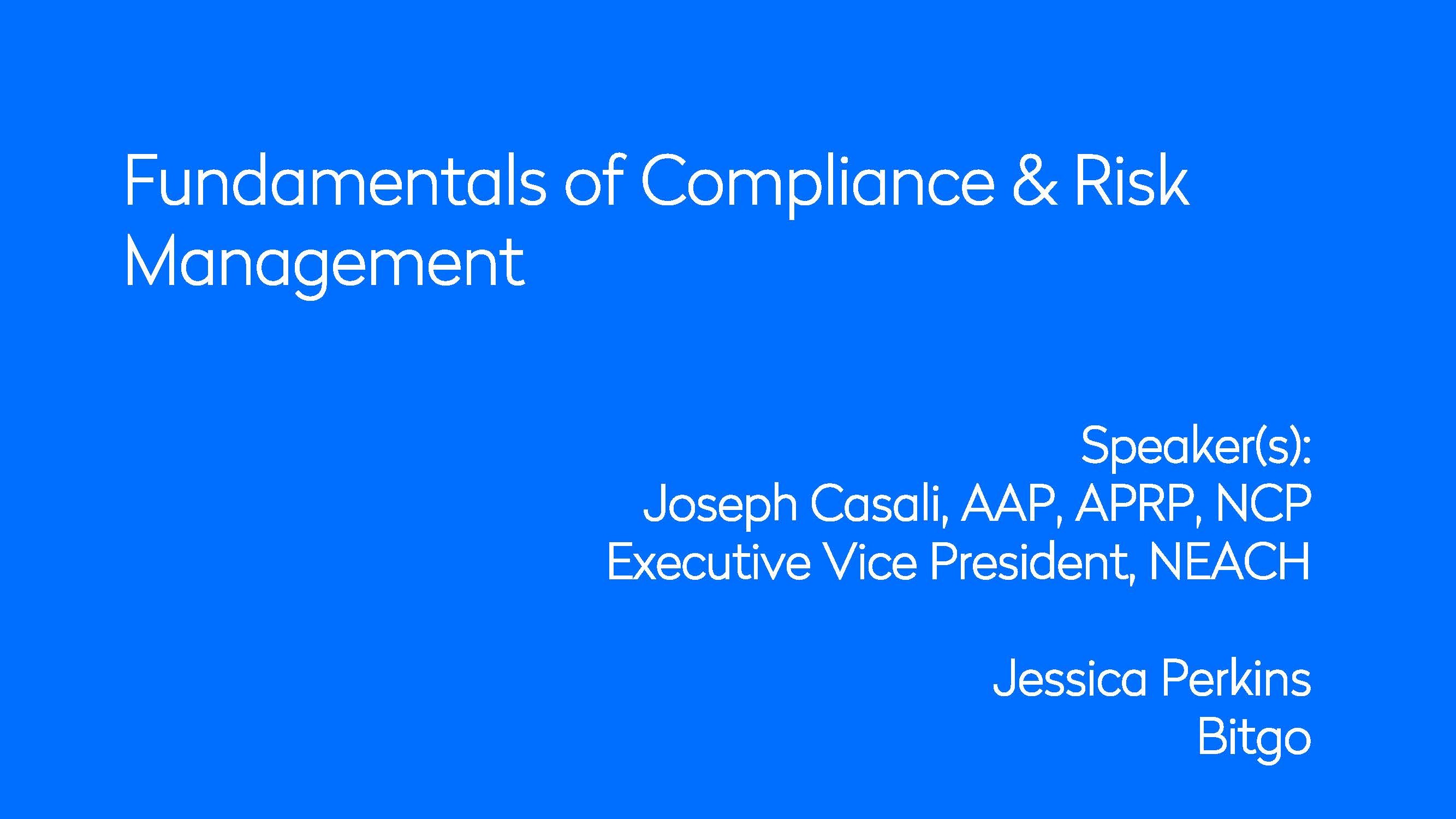 Fundamentals of Compliance & Risk Management
​Establishing and maintaining a risk management program begins with understanding primary and ancillary risks, how to implement risk controls and mitigation solutions, and why the concept of testing – both to comply with industry rules and regulations as well as internal controls, audits and assessments are critical to ensuring both the safety of the ACH Network and protecting your organization from threats.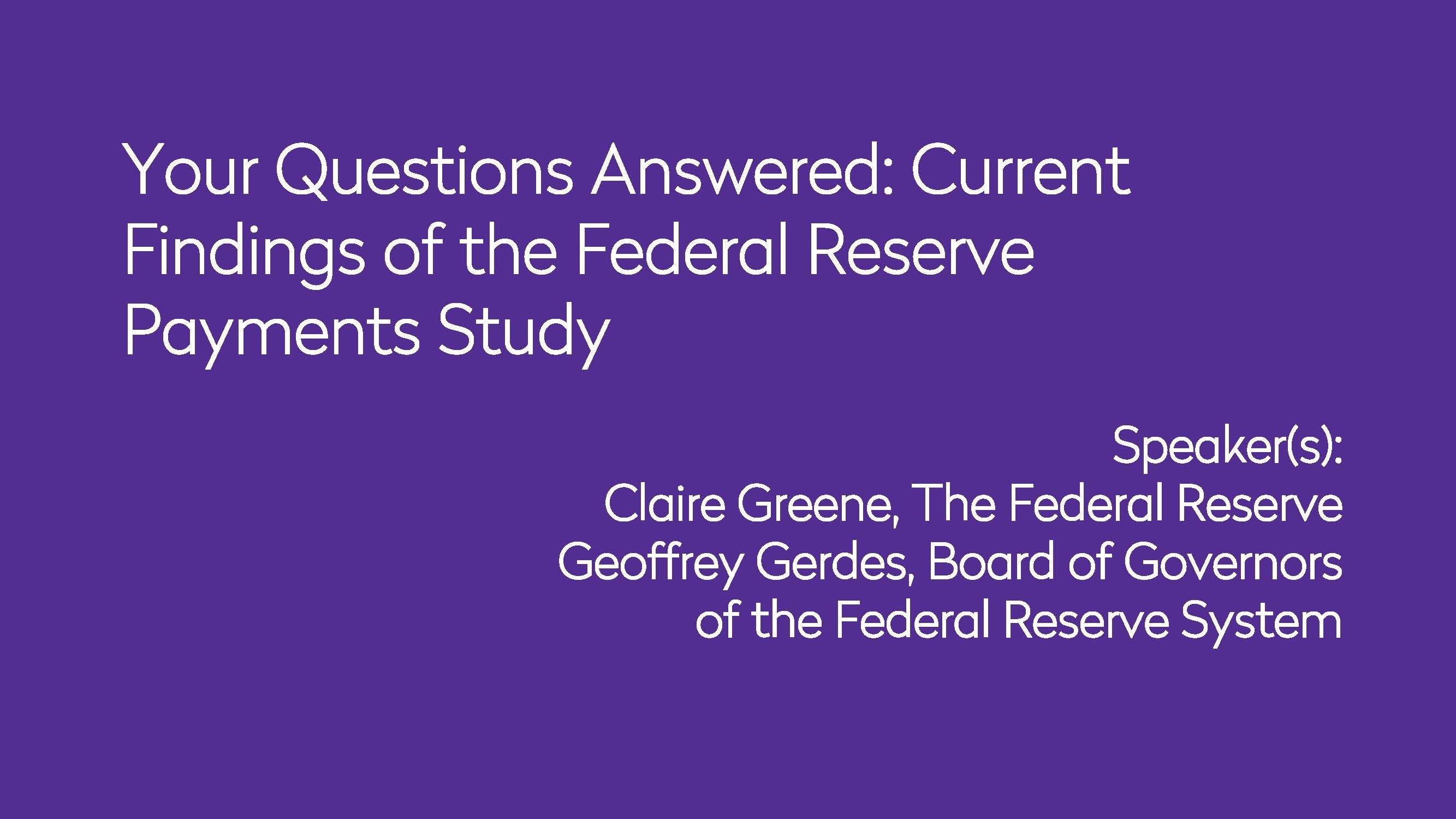 Your Questions Answered: Current Findings of the Federal Reserve Payments Study
​The Federal Reserve Payments Study is a rich source of quantitative data about noncash payments— cards, ACH, wires, and checks—as well as data about consumers' and businesses' withdrawals and deposits of cash. Recent data releases shed light on payments fraud in the U.S. from 2012 to 2018 and on the mix of remote and in-person payments leading up to and during 2020.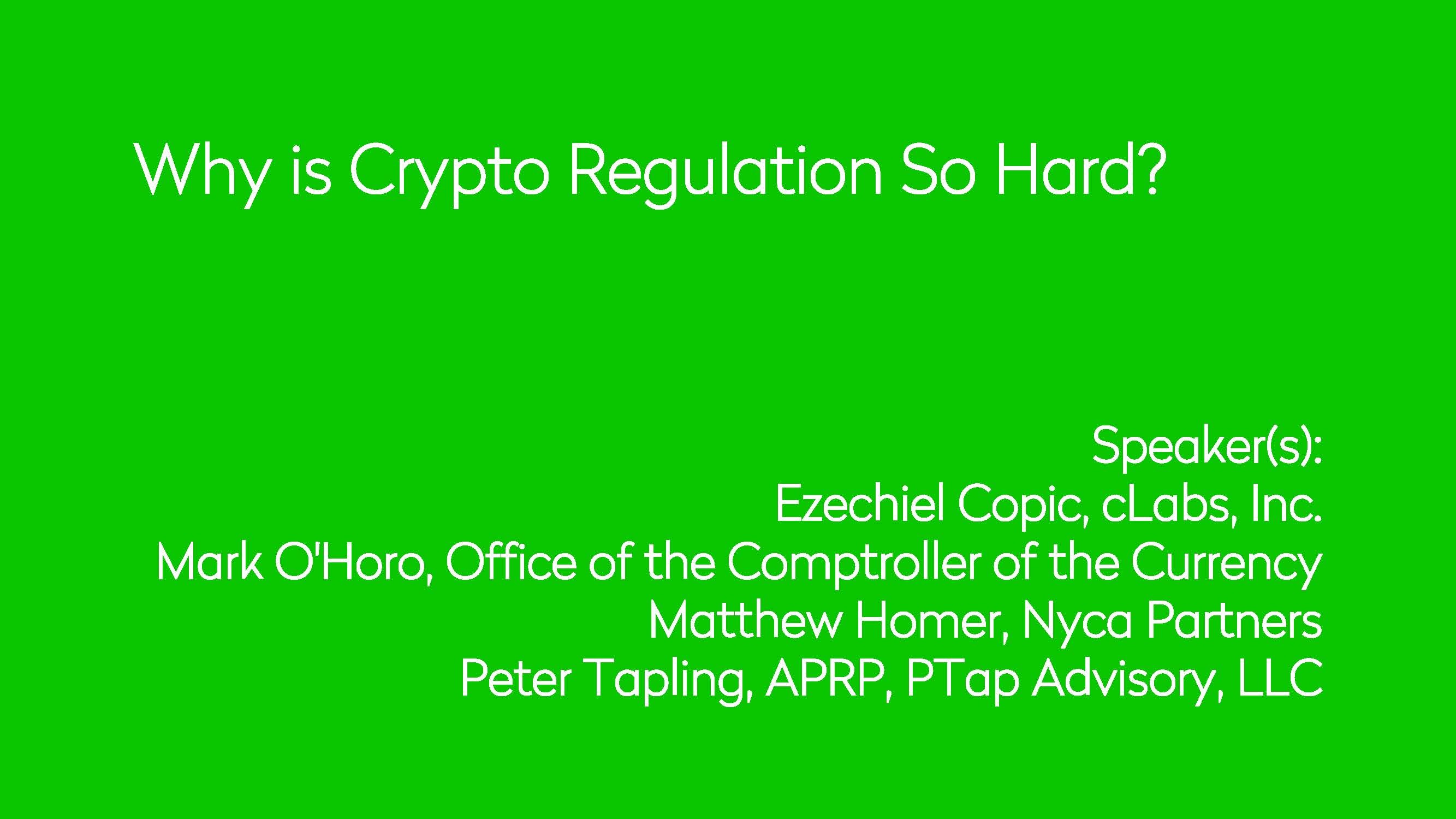 Why is Crypto Regulation So Hard?
This session will dive into the issues surrounding digital currencies, stablecoins, DeFi and NFTs as regulation is considered.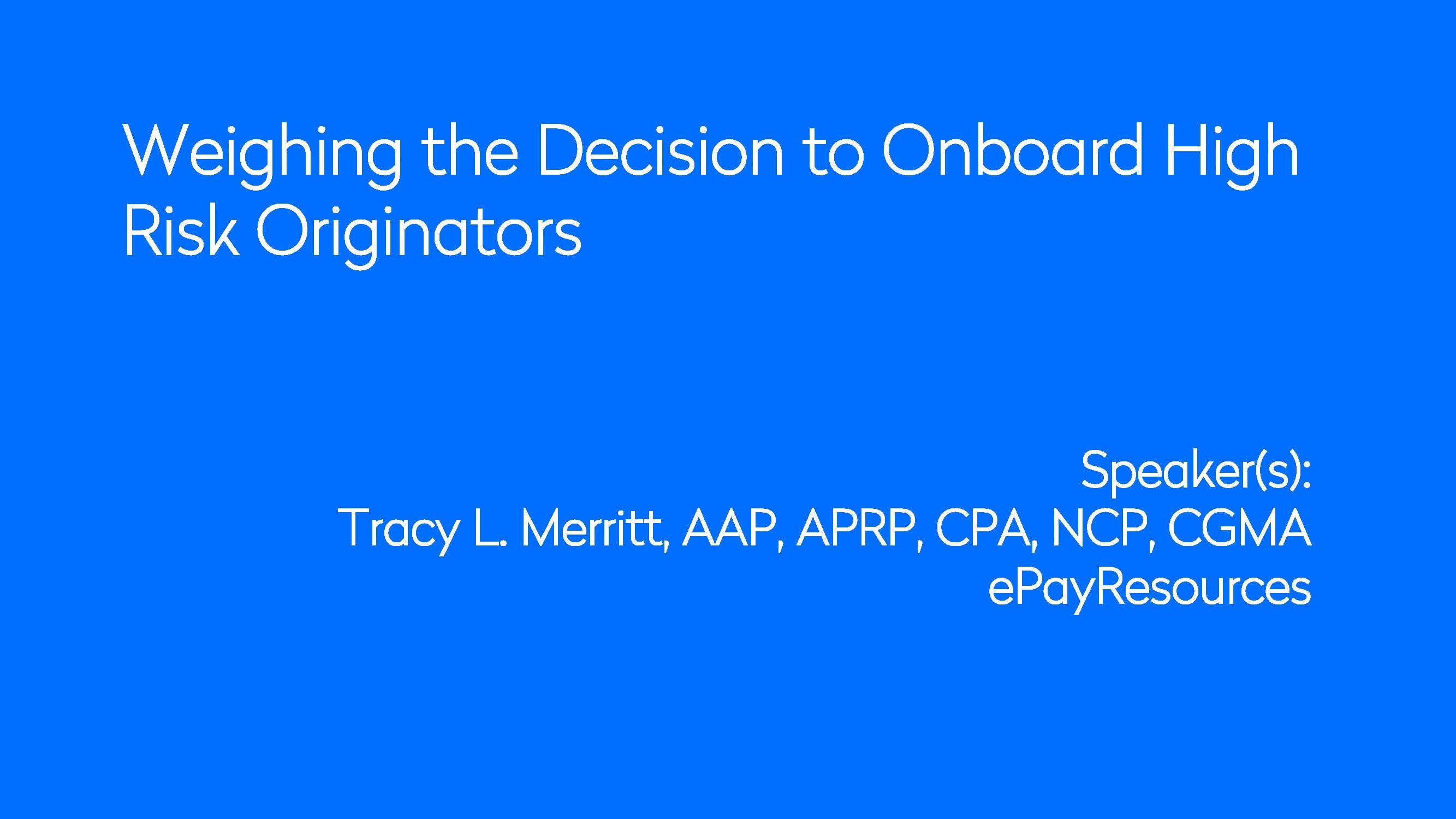 Weighing the Decision to Onboard High Risk Originators
​Speaker in this session review high risk Originators and the decision process for taking on those payment types.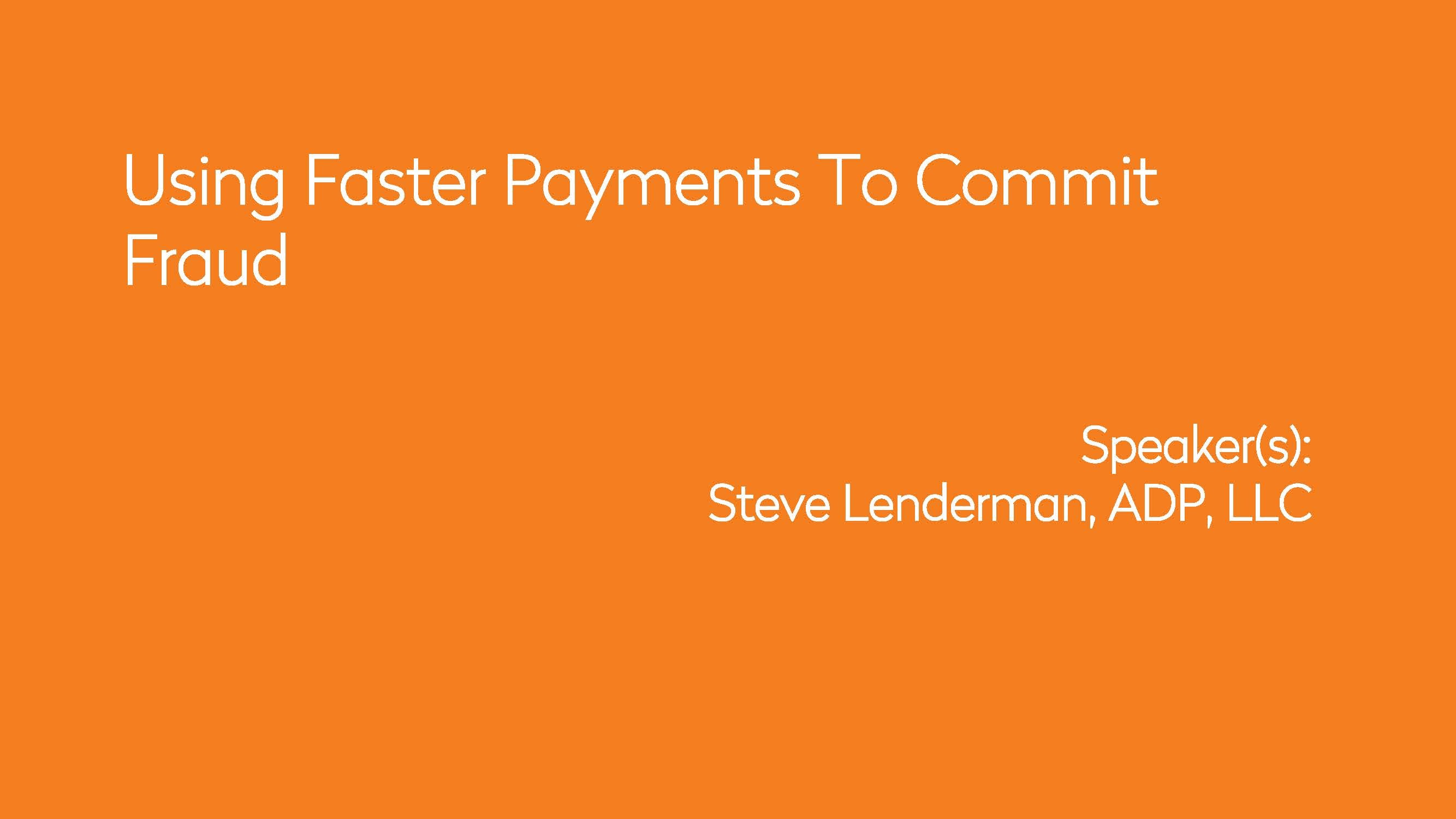 Using Faster Payments To Commit Fraud
Topics include the current and emerging fraud trends taking advantage of faster payments, and what can be done to detect and defend.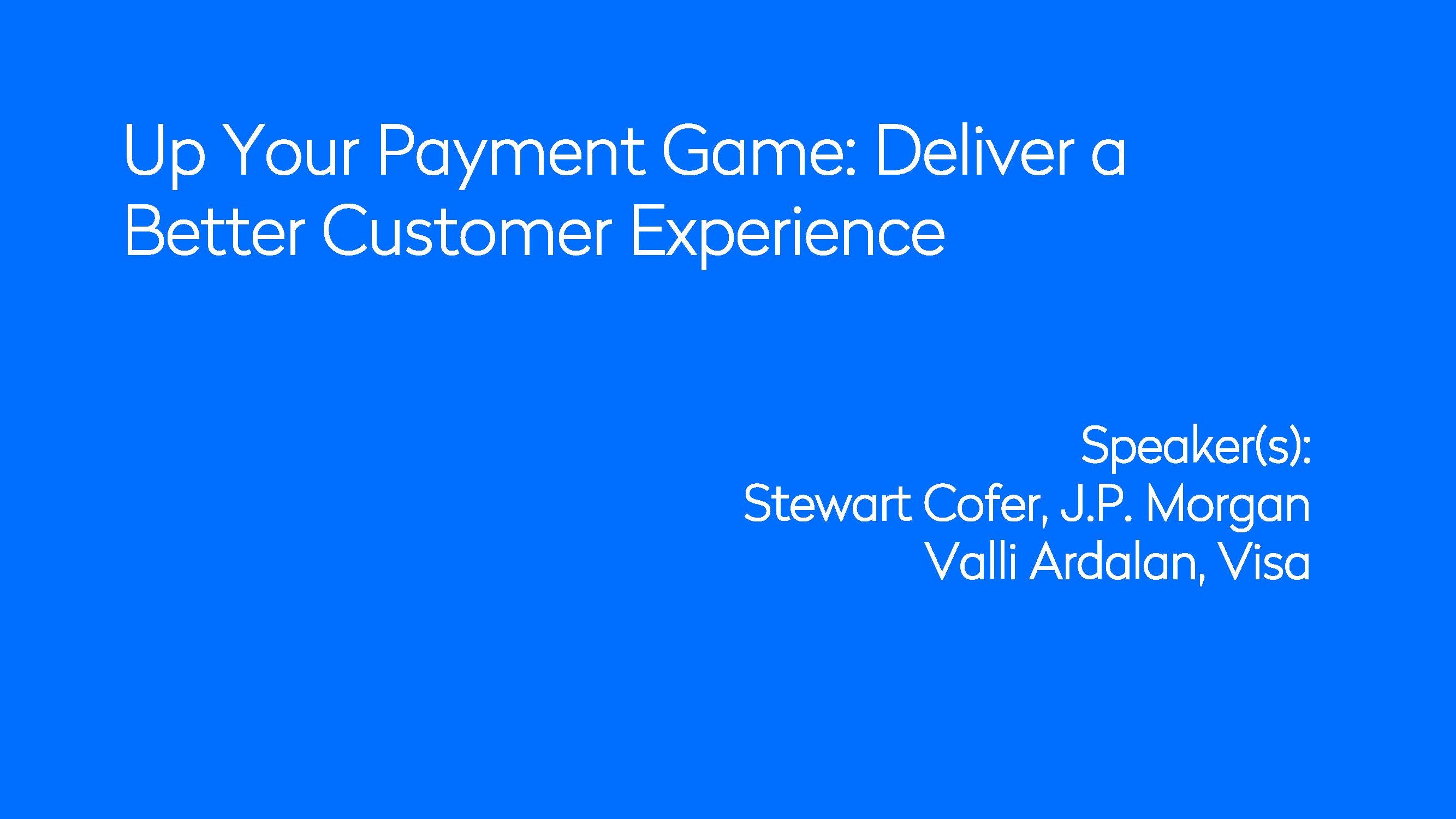 Up Your Payment Game: Deliver a Better Customer Experience
Panelists examine how regulatory mandates are shaping regional developments, as well as how data privacy rules around the world are influencing the ways bank account data can be leveraged to drive innovation and how consumers are reacting to the changes.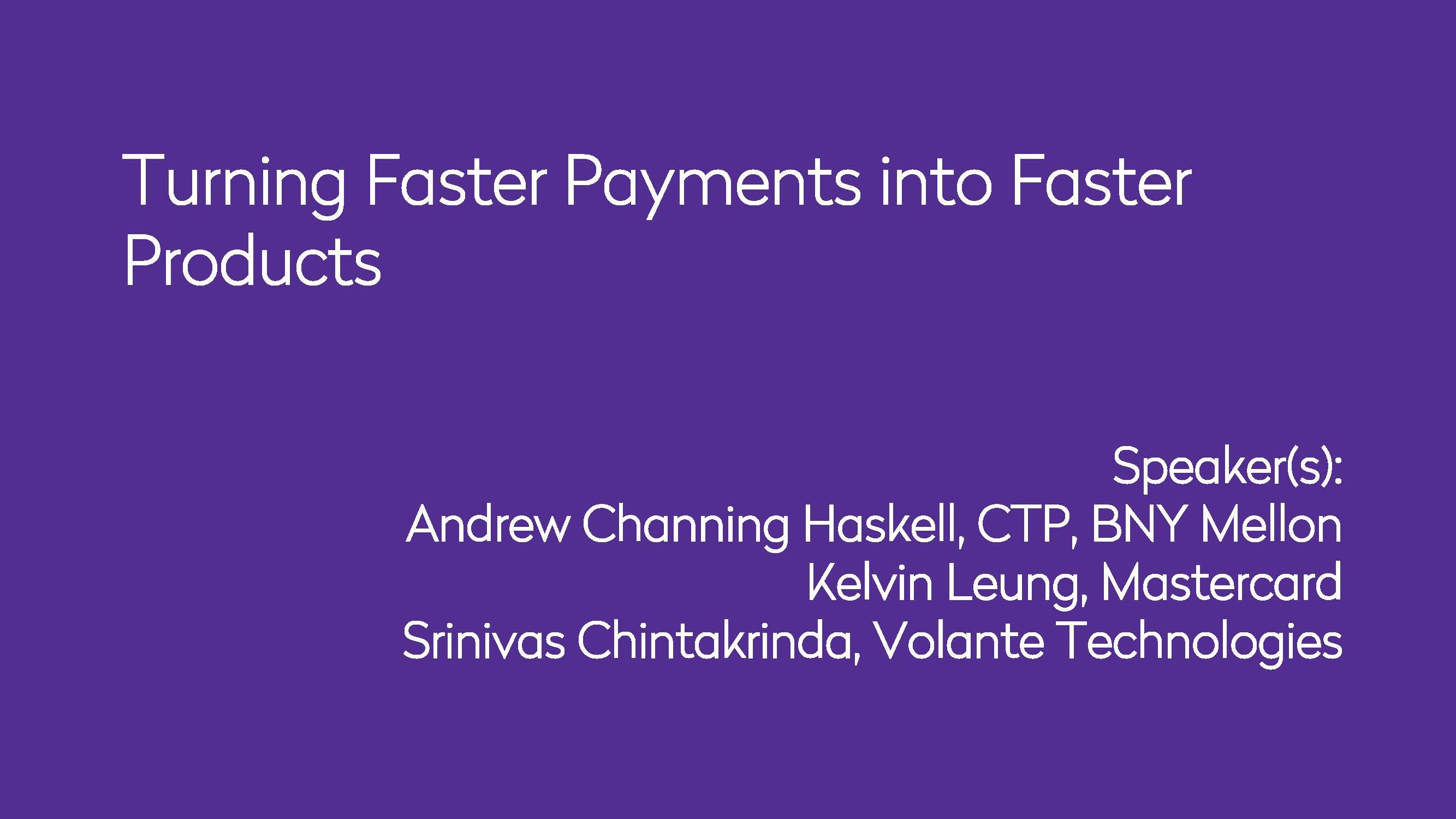 Turning Faster Payments into Faster Products
This panel will explore productization and monetization use cases for faster payments that FIs can use to construct better business cases and more effective go-to-markets for faster payments products.
| Access Date | Quiz Result | Score | Actions |
| --- | --- | --- | --- |
Already a Subscriber? Log In Now