All Topics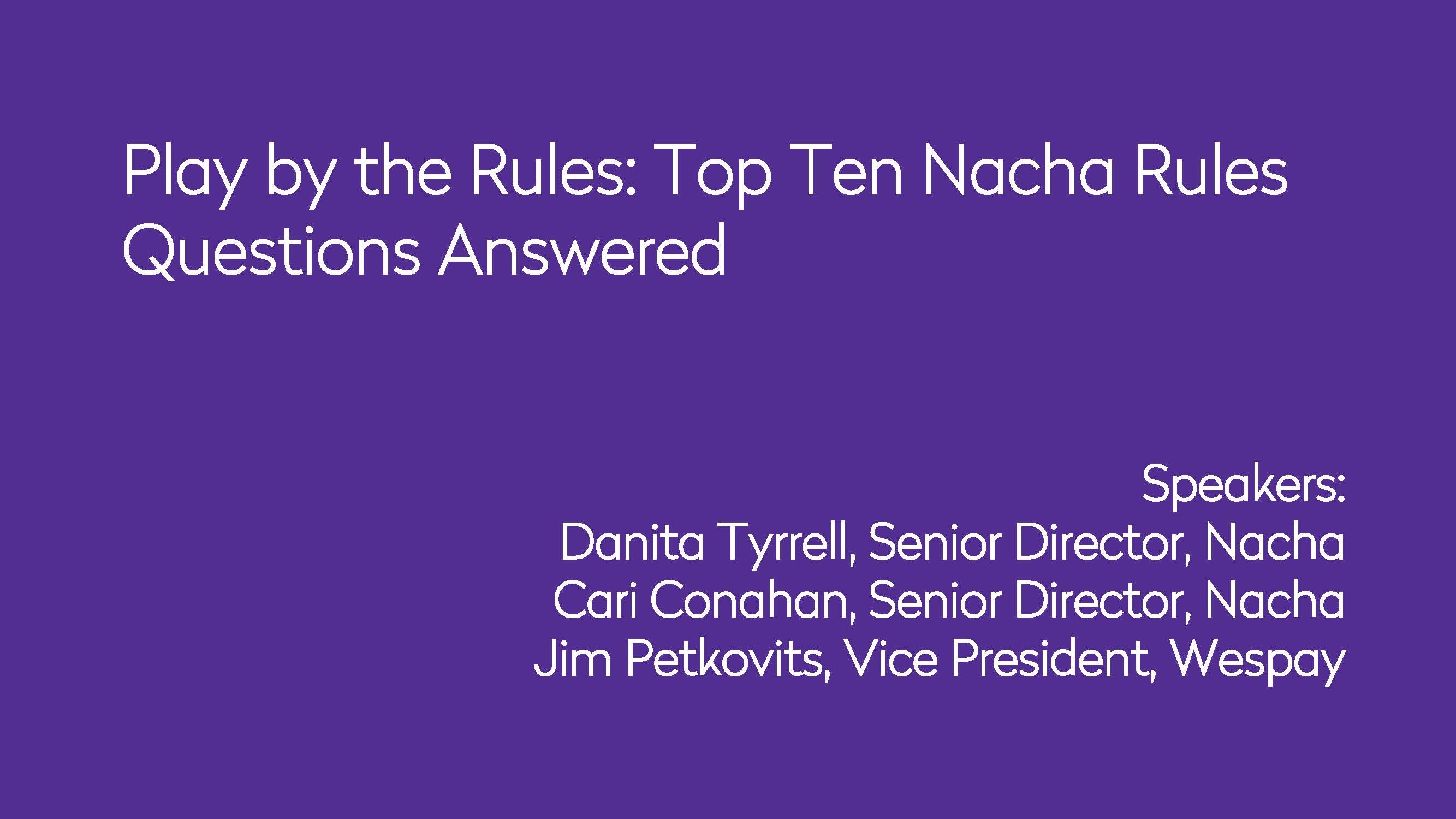 Play by the Rules: Top 10 Nacha Rules Questions Answered
During this webinar Nacha Rules experts will answer the top 10 Rules questions. Peek into Nacha's playbook to learn where to look, and other important considerations for all Network participants. Additionally, find out how having a Payments Association on your team can benefit you.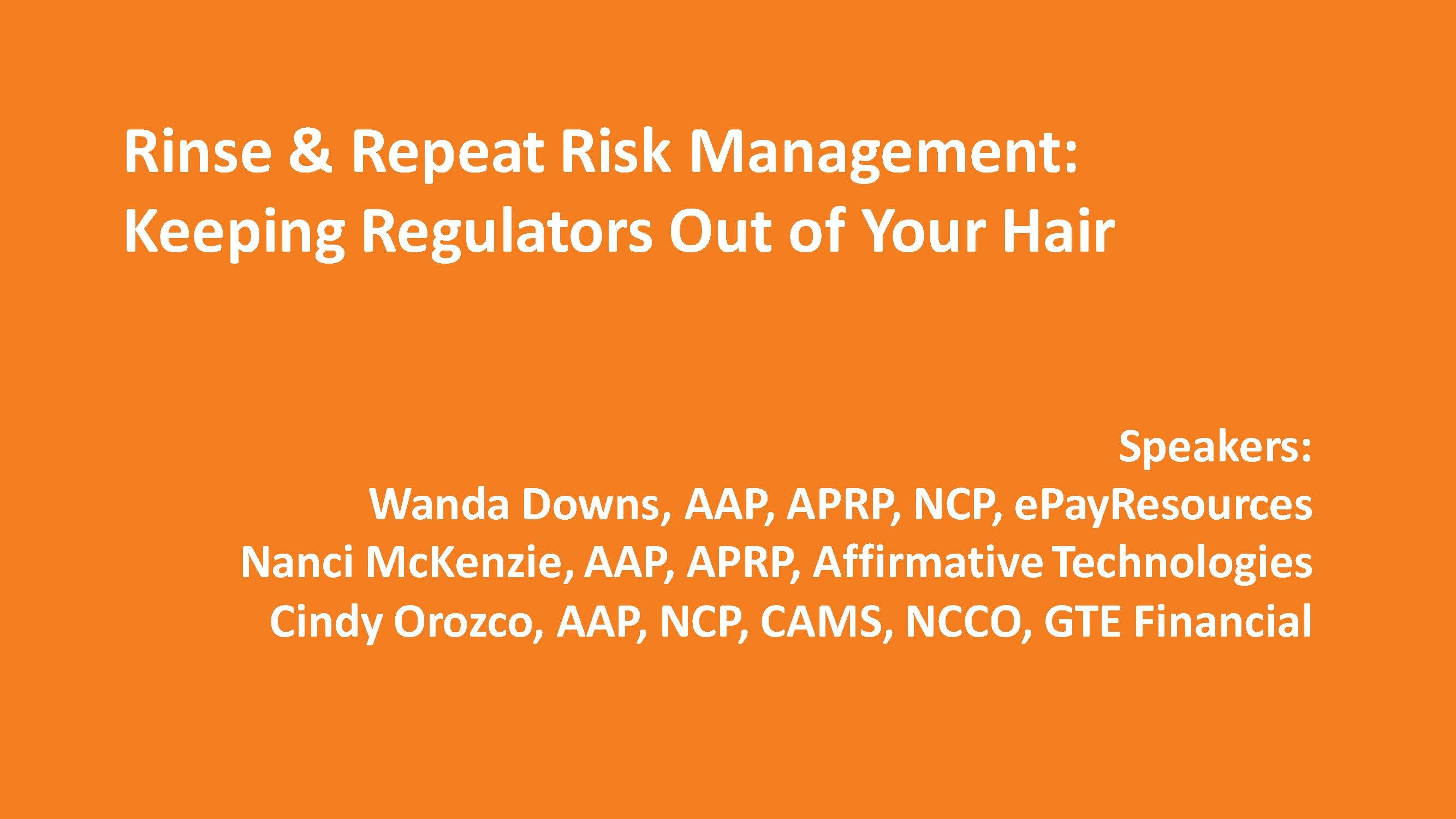 Rinse and Repeat Risk Management: Keeping Regulators Out of Your Hair
Speakers on this session discuss the five keys to an effective risk management program and provide a better understanding of what it takes to build an effective risk management program.
Leveraging Identity & Bank-Linked Data to Improve Customer Onboarding to the ACH Network
This session will include fundamental tips to ensure that due diligence during customer onboarding is done well, as well as innovative ideas to decrease the burden on your human factor and the Originator.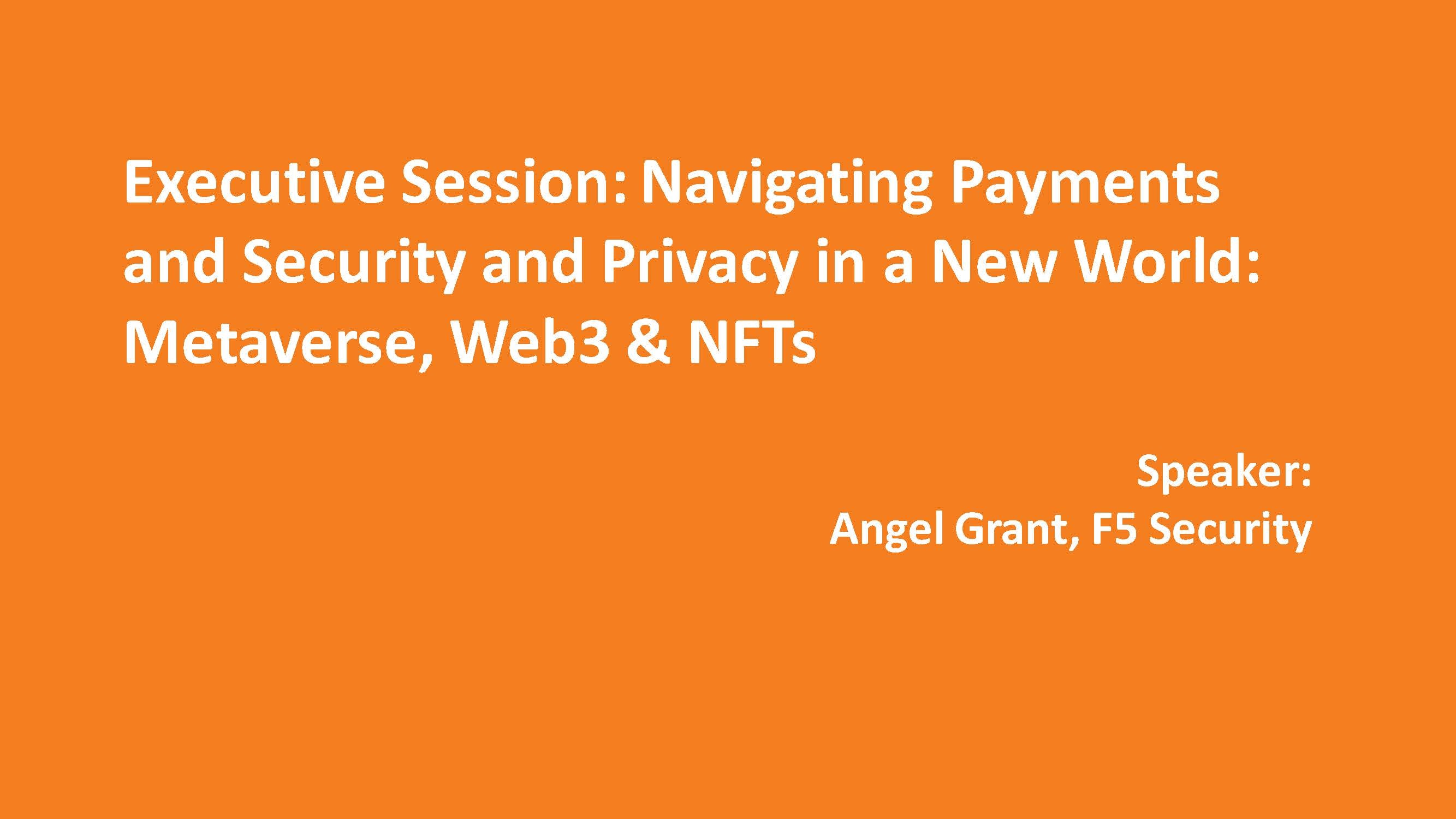 Navigating Payments Security and Privacy in the New World: Metaverse, Web3 & NFTs
The speaker in this session provides listeners with a "survival kit" for how to successfully navigate and take advantage of new opportunities.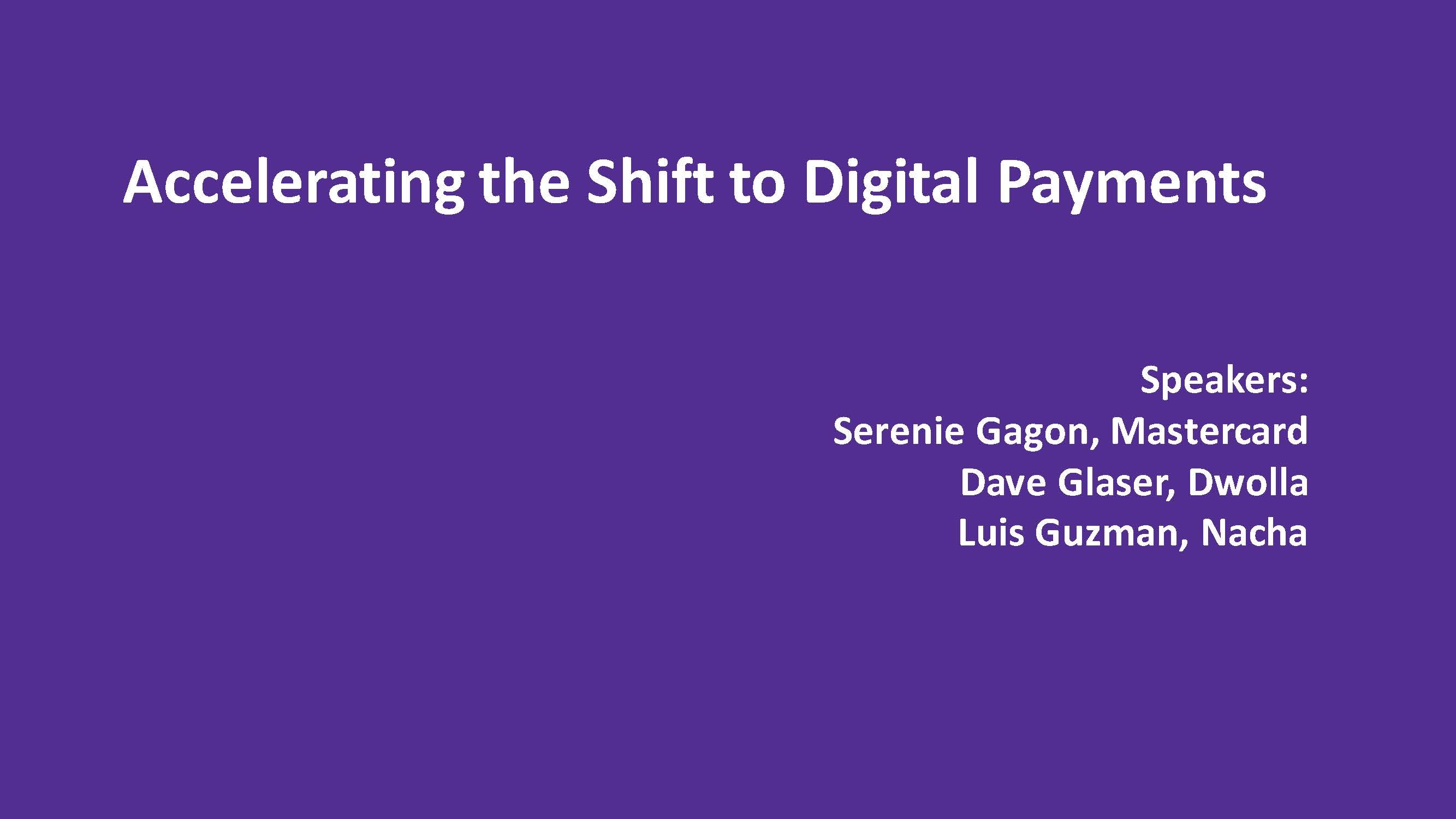 Accelerating the Shift to Digital Payments
This discussion explores the motivations behind the momentum toward digital payments and how considerations such as security, convenience, flexibility and control are directing the digital money revolution.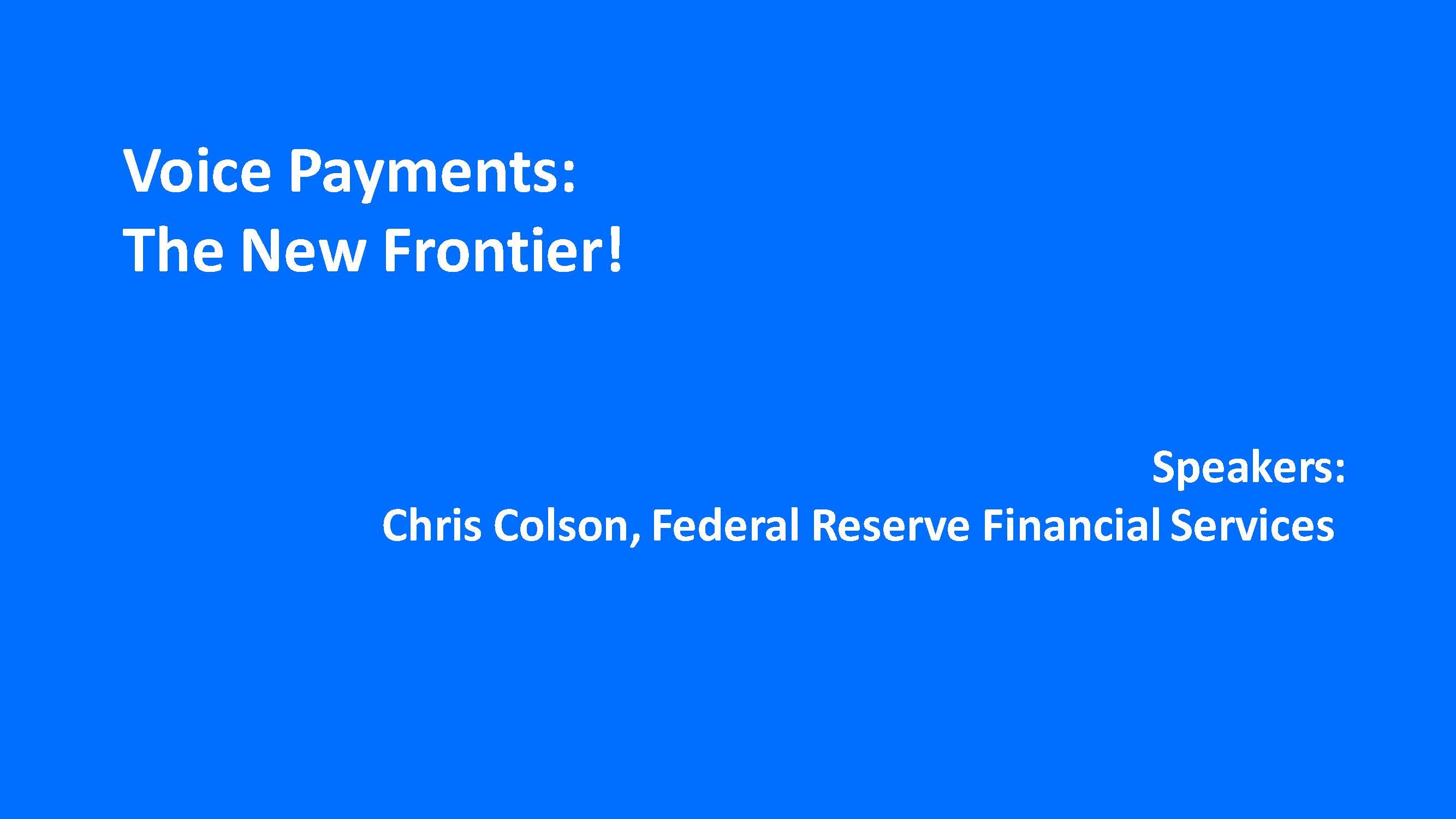 Voice Payments, the New Frontier!
Learn how voice is helping financial institutions provide solutions that are tailored to customers' needs and lifestyles, and how it's improving internal processes while reducing time spent on repetitive mundane tasks.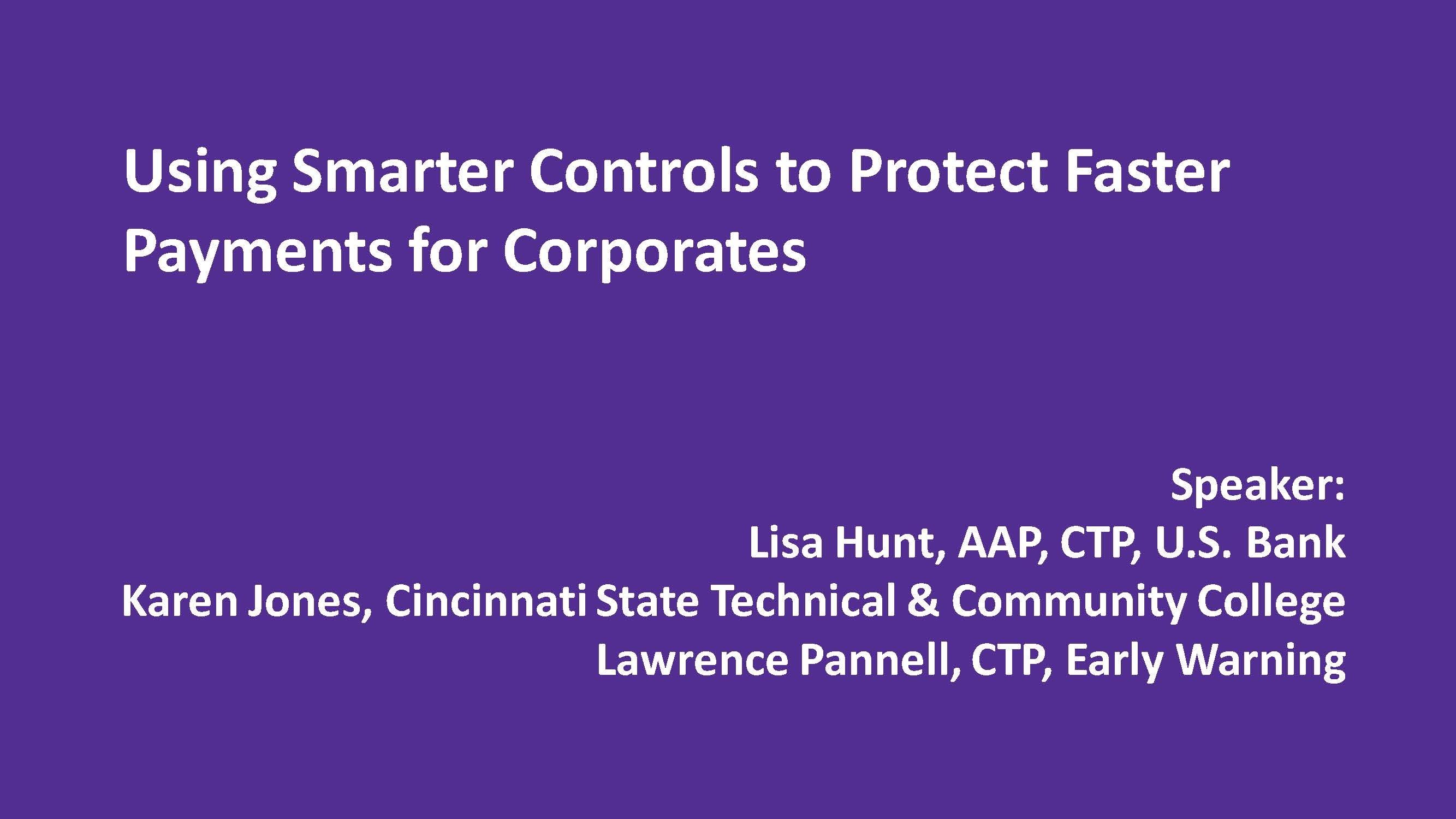 Using Smarter Controls to Protect Faster Payments for Corporates
This video highlights the strategies and tactics businesses can use to maintain constant attention and laser-like focus on fraud prevention—using everything on the spectrum from good internal controls to the latest fraud prevention tools.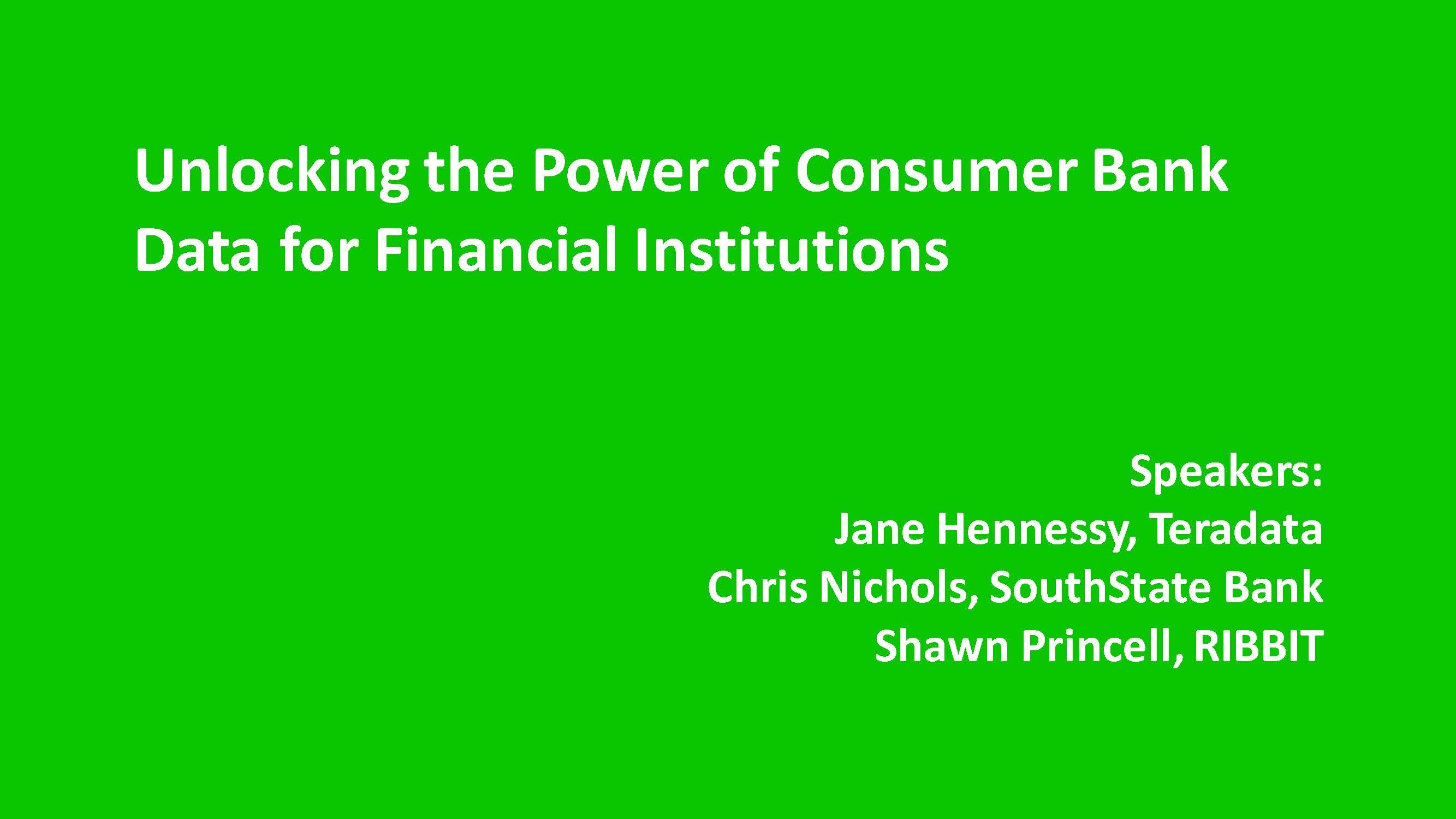 Unlocking the Power of Consumer Bank Data for Financial Institutions
This video explores methods to unlock the power of consumer bank data already within the four walls of the financial institution. Data experts present actionable strategies to streamline new account openings, grow customer engagement, and assess creditworthiness.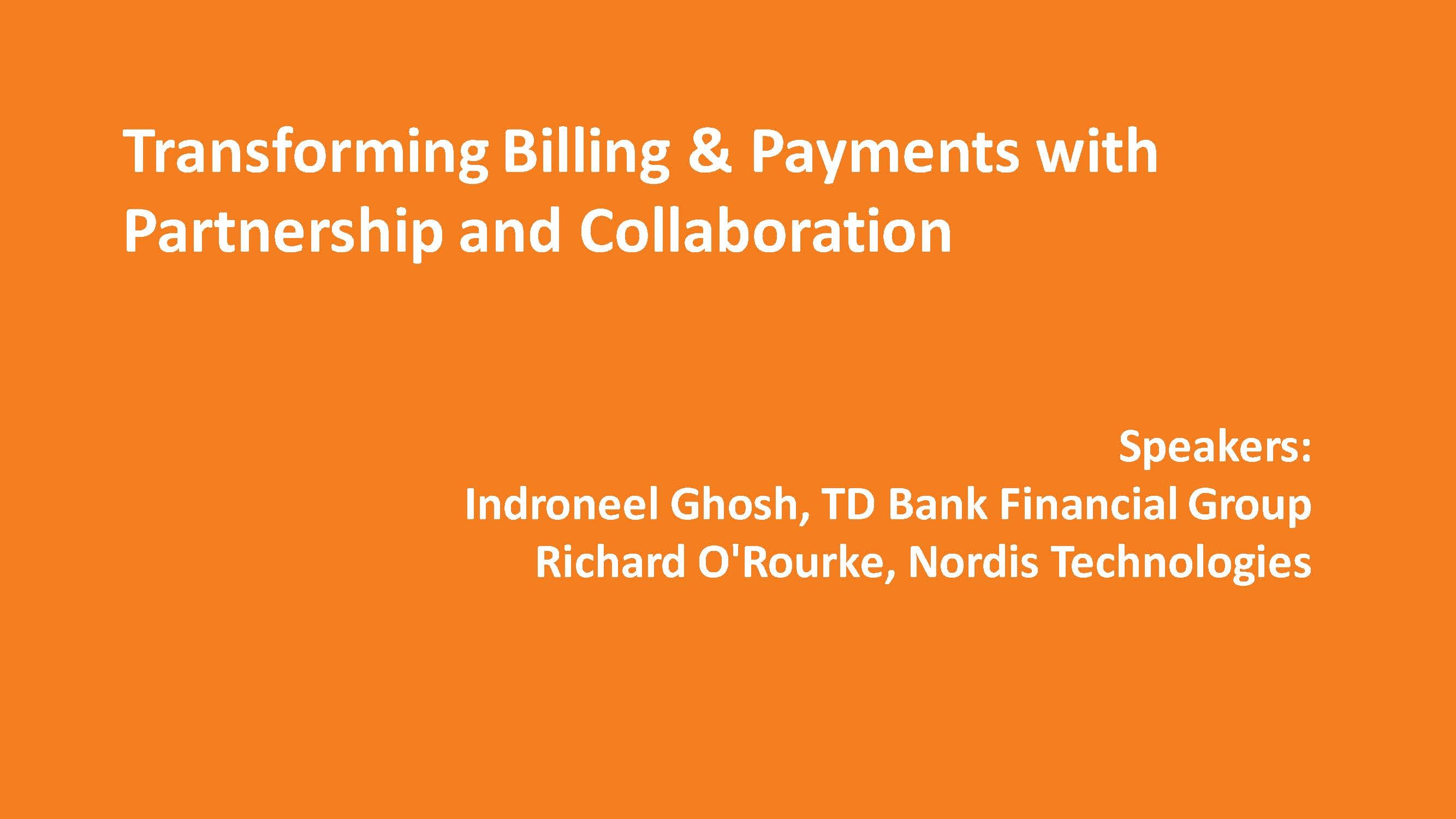 Transforming Billing & Payments With Partnership and Collaboration
Listeners will learn about the dialogue between partners and the collaborative approach needed to implement change helped transform business practices to benefit all parties.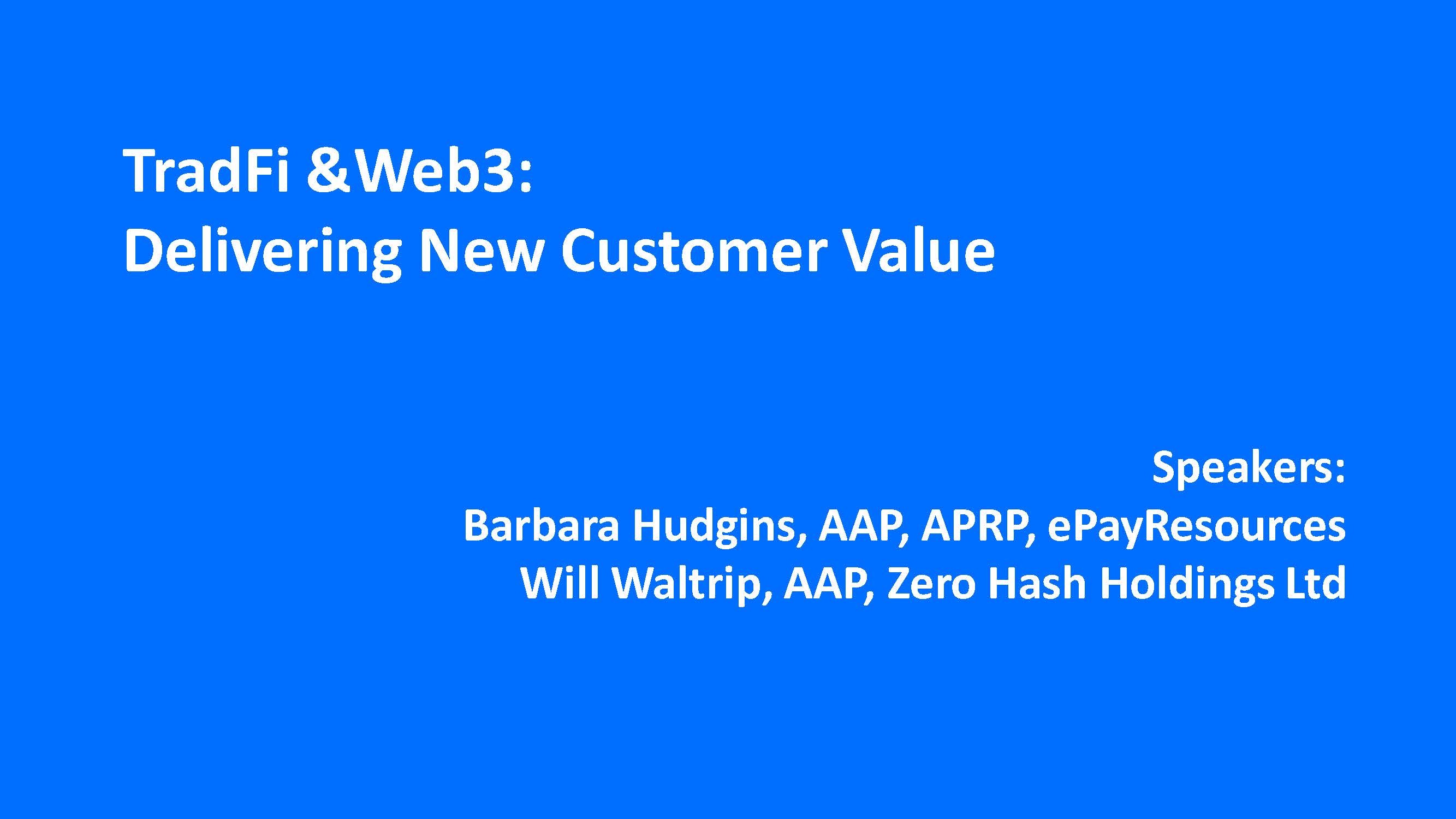 TradFi and Web3: Delivering New Customer Value
Speakers in this video explore how financial service companies are beginning to deliver crypto products to their end users or use crypto as a method of increasing operational efficiency.
| Access Date | Quiz Result | Score | Actions |
| --- | --- | --- | --- |
Already a Subscriber? Log In Now